The restaurant of Hotel Las Gaunas, with its free parking and excellent location at the main entrance to Logroño, is known for being one of the most comfortable options in the city to taste the best Riojan food. In addition, its excellent bar of skewers and its extensive rations menu, combined dishes, hamburgers, sandwiches and pizzas make it the main destination for lunches, dinners, snacks, friends to watch football or MotoGP or F1 races, birthdays and other celebrations.
Today's menu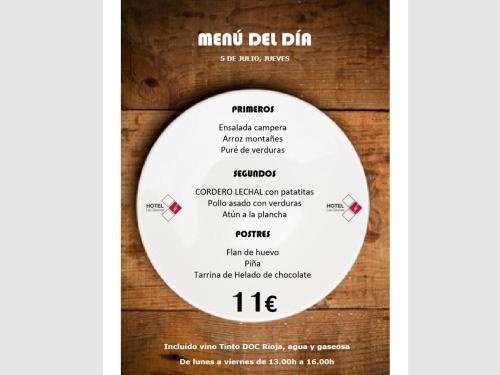 Every day, from Monday to Friday, Las Gaunas Restaurant offers a carefully prepared Menu of the Day with homemade dishes prepared in its own kitchen following the Riojan culinary tradition. Simple dishes, using products from the land and cooked without any other pretension than to replicate the traditional flavor of our tables. You can choose between three first, three seconds and three desserts at an unbeatable price: only 11 euros, which also includes Rioja DOC red wine.
Combined dishes, rations, sandwiches, hamburgers, pizzas ... and the best skewers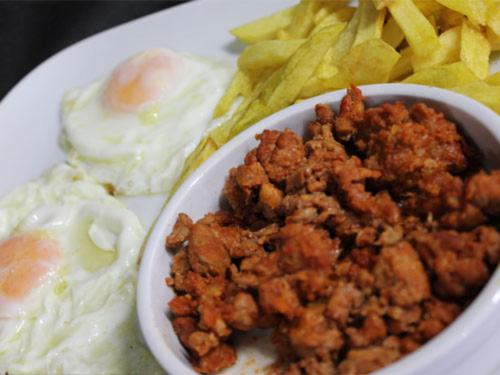 The cafeteria area of ​​Las Gaunas hotel is visited daily by dozens of people who are attracted by the facility to park for free at the door, come to breakfast, to have coffee and skewer of mid-morning, the vermouth or the reeds of rigor at the end of his working day.
But in addition, the cafeteria of the Hotel Las Gaunas is a meeting place for all fans of good football and motor sports. Every week, groups of friends stay for dinner, lunch or a drink watching their favorite team play, enjoying the excitement of the Champions League. Every weekend the motor fans enjoy the races of Sainz, Alonso, Pedrosa, Lorenzo, Márquez and the rest of our stars at the side of our bar. Other times, and again attracted by our parking and the nearby gas station, we are simply the starting point of dozens of routes and concentrations of fans of cars and motorcycles.
For all of them, the Las Gaunas Hotel cafeteria has the most extensive menu of mixed dishes, rations, sandwiches, hamburgers, pizzas and sandwiches.
Our Callos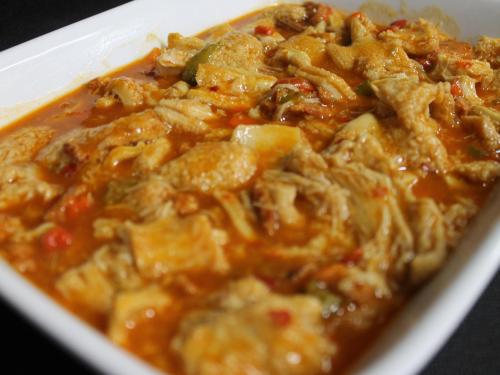 If you're fond of tripe, you can not stop trying the tripe at Las Gaunas Restaurant: for some the best tripe in all of Logroño.
Every day our kitchen prepares dozens of rations of our famous tripe that quickly disappear in a ration or combined dish accompanied by eggs and chips.
If you come to visit thinking about trying our corns come first thing, before lunch, or call us at 941 22 13 14 to make your reservation.